Georgie Malisauskas, Loans Administrator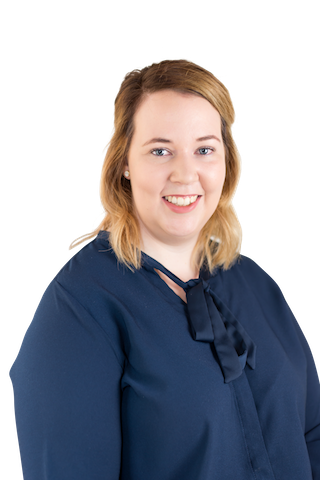 Phone:  (03) 6331 5518
Email:  georgie (at) uploans.com.au
Book a meeting with Georgie here. 
Life before Up
Georgie joined Up Loans at the end of 2018 to assist both Carrie and Kirsty as the team's loans administrator. Outside of her work life Georgie loves to travel. While not a pre-requisite, this certainly made her a good match for the Up Loans team. Georgie's love of travel started at a young age when her dad worked as a tour bus driver, and snuck her onboard tours for a few weeks at a time around Australia. Georgie's more recent travels have been in the way of cruising, it has become a slight obsession, to the point that in March 2018 Georgie married her husband Pete on a cruise with 50 of their closest friends and family. Georgie also enjoys the finer things in life and you will regularly find her out with friends, at the movies, drinking wine or eating dessert somewhere. Georgie has had many roles in many different industries since starting her working life, from her very first job in an ice creamery (which most definitely didn't help her sweet tooth), to retail which resulted in her spending a good chunk of her wages on bright and shiny costume jewellery.  Then in 2012, Georgie landed her dream job as a bank teller. This was something she'd wanted to do since she was very small, as it always looked like such fun interacting with people and playing with money all day. Over the next 6 years Georgie's love of finance grew, and she quickly moved up the ranks with ANZ, even having a 12 month stint as Branch Manager in Scottsdale and St Helens. At the end of 2018, Georgie was ready for her next challenge, and replied to Kirsty's infamous 'I need a Hero' job add with an email subject line 'I can be you're Hero baby'…. she won our hearts instantly with this little gem, and the rest as they say, is history!
Up Specialties
Prior to joining Up Loans Georgie's background for 6 years was within the banking industry. She understands banks from the inside: what they need, and how to break things down for clients so that it's super straight forward.  Georgie has always shown an incredibly high level of care and commitment to all of her clients. This same passion is why she has been so successful in the banking industry, and why she has so many customers who love her and her personalised service. Georgie brings this passion to our team primarily as Loans Administrator, but also in a customer care role. Georgie also has her Certificate 4 in Finance and Mortgage Broking which she whipped through in record time! Georgie was beyond excited to join the Up Loans team, as we were to have her, and she looks forward to helping our clients move towards a better financial future.