January 2023
With rates rising, we're seeing more and more clients who want to know how to set and forget their repayments so they can breathe easy, even if the rises keep coming.
To help with this, Kirsty's recommendation to her clients is to always treat your home loan as if it is 1-2% higher than the actual rate and set your automatic repayments as what they would be at the higher rate (if that's comfortable for you). This allows you to build up plenty of redraw so that you have cash available should an emergcany crop up, and not feel the pinch quite so much when the RBA makes those announcements!
Kirsty is also seeing a lot of requests for refinances come through, and she has been taking the majority of her clients to banks outside of the "Big 4", as smaller lenders have been very competitive with their rates and in offering refinance rebates that help with the costs of moving lenders and setting up a new loan. She's also found that these lenders are more motivated to stay competitive with their ongoing rates in order to keep the clients with them once we move them, which means that when she has her team do a yearly review of the interest rate (which is all part of our ongoing service at Up Loans) they tend to be more willing to negotiate that lower rate for our clients.

December 1, 2021.
After a year of record-breaking home loan figures, as well as record broker market share, it is no wonder the figures for this year's prestigious MPA Top 100 list are also smashing records. This year Kirsty Dunphey (Up Loans) was the number 33 broker in the country, up from 87 last year. The Top 100 list was determined simply on the value of loans written between July 01, 2020, and June 30, 2021, with the highest value of loans ranking in first place.
November 29, 2021.
Australian Broker recently launched the Fast Brokerage awards, aimed at finding the fastest growing brokerages across the nation. We selected 46 Fast Brokerages winners which had achieved more than 30% combined revenue and settlement growth. Among the Fast Brokerages winners were Up Loans (Kirsty Dunphey).


August 27, 2021.
Tasmanian broker Kirsty Dunphey (pictured) has been watching the Top 100 list since before even becoming a broker. One thing that has always stood out for her is the lack of women on the list – and while there are fewer females than males in the mortgage broking industry, the numbers in the Top 100 list are truly disproportionate, she believes.
May 2021.
The Adviser Q&A.
Have a read of Kirsty's interview with the advisor below on why she became a broker: 
March 12, 2021.
Launceston based mortgage broker and Up Loans co-founder Carrie Twine, tells the Adviser that while almost half of her business generally consists of refinancing, she saw demand peaking around March 2020 when the COVID-19 cases increased in Australia. "It was phenomenal – client after client came in to refinance and to enquire about refinancing their home loans" she says.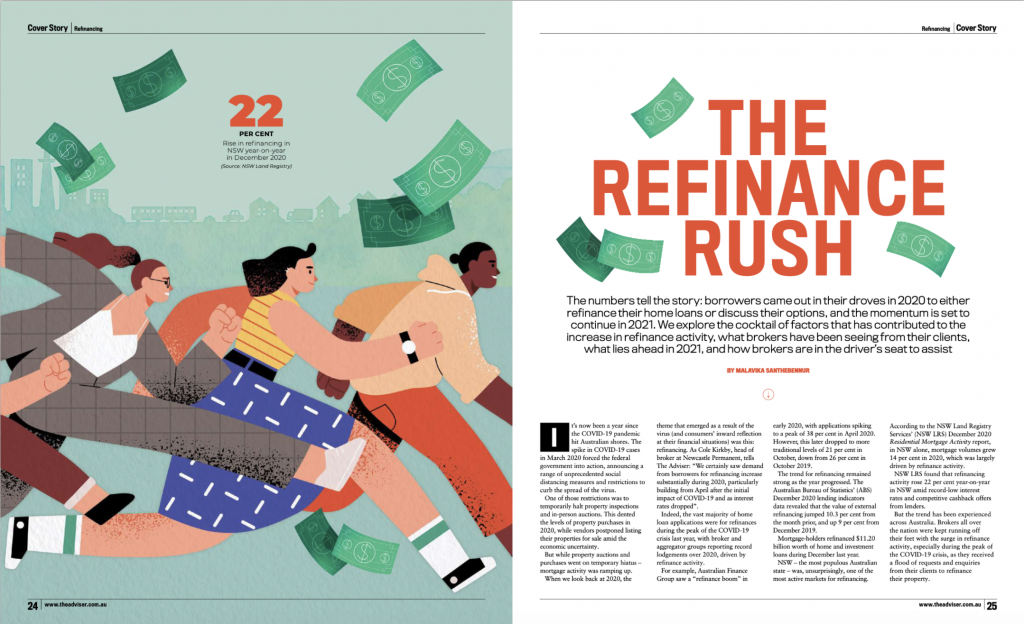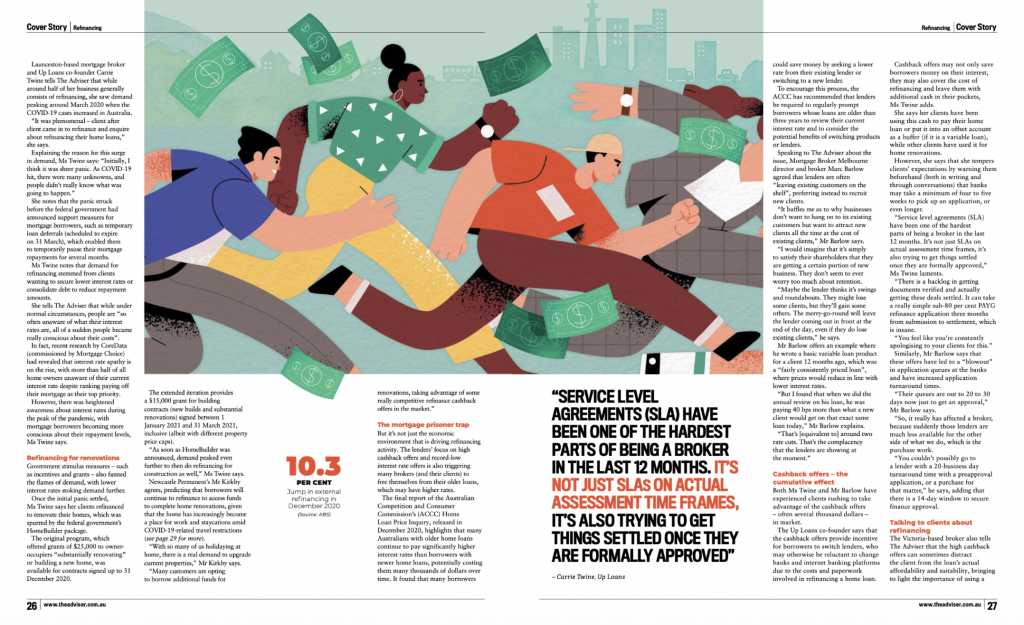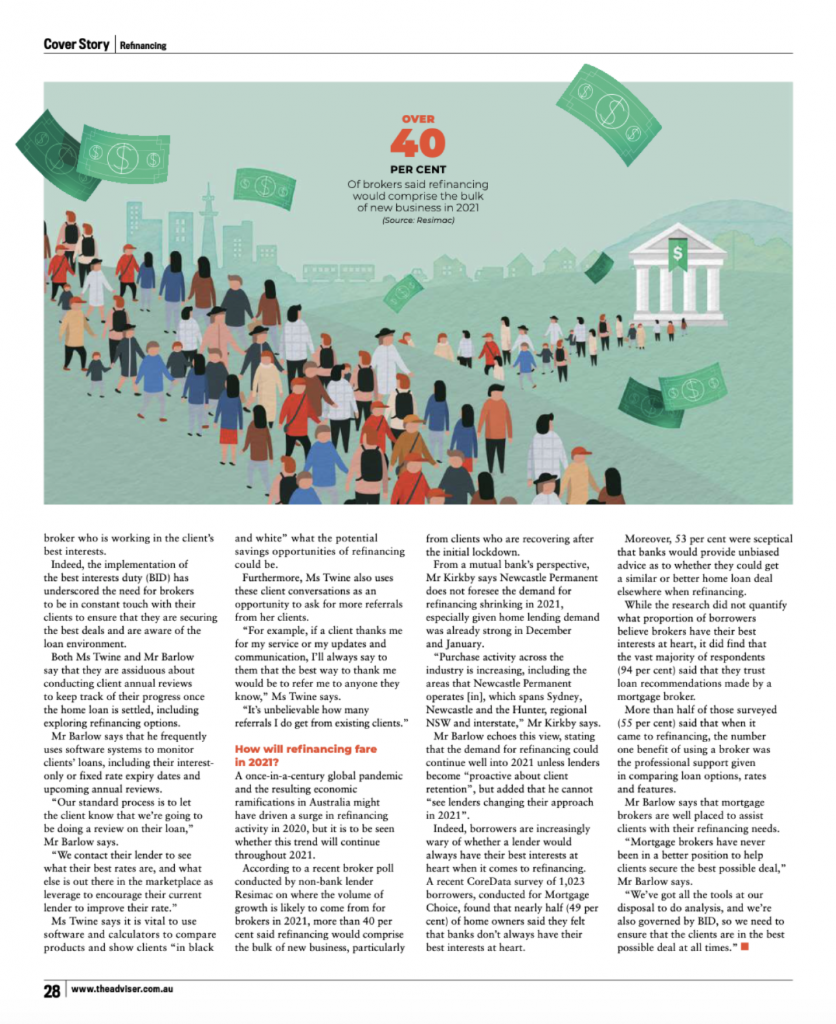 February 12, 2021.
For 20 years, Tasmanian based broker Kirsty Dunphey, director and broker at Up Loans, was a real estate agent, but she left this career to pursue mortgage broking 6 years ago. She quickly discovered that she was on a steep learning curve. During her journey she learnt that leaning on lender BDM's and other mortgage brokers in the industry and asking limitless questions, would help her learn the tricks of the trade, survive and eventually thrive.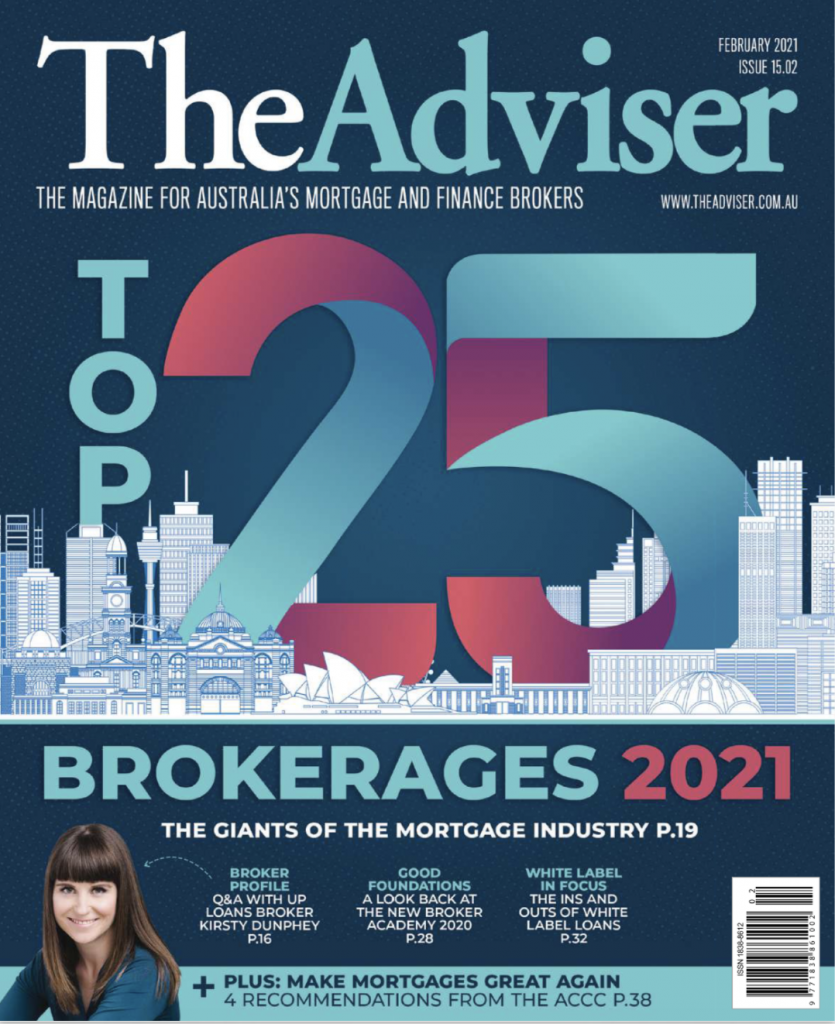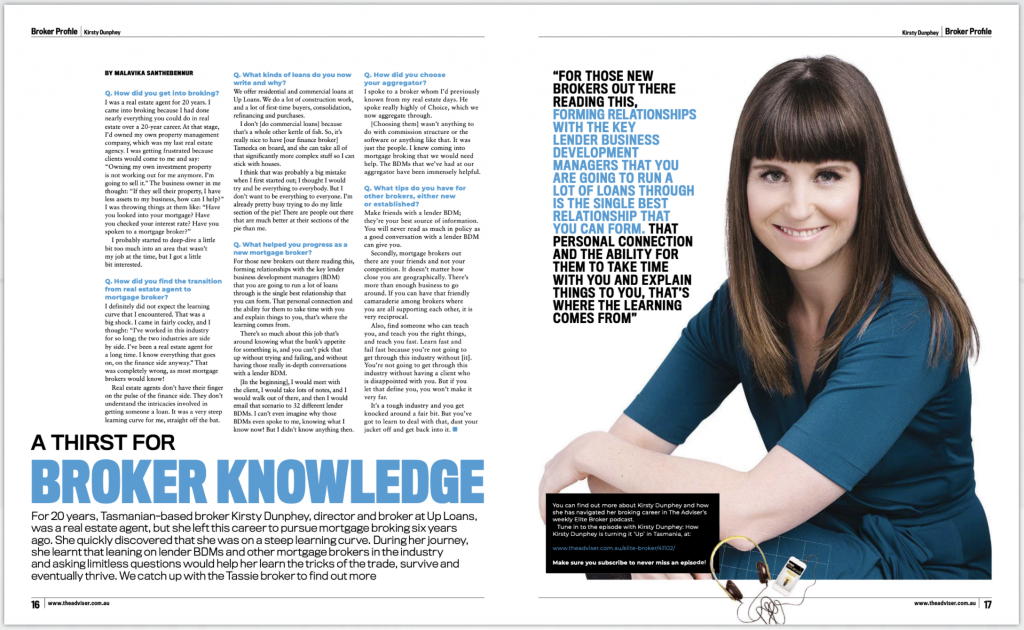 December 8, 2020.
MPA Magazine:  
Where the power lies
After four years in a row of our Top 100 Brokers seeing dropping loan values, 2020 brought a welcome change. In a year that included an unprecedented global pandemic, these brokers faced into the challenges to achieve record breaking results. Based in Launceston, Tasmania, Up Loans broker Kirsty Dunphey had to re-evaluate all the ways she previously did business, but she has still seen great success as evidenced by 22% growth in loan value from the previous year.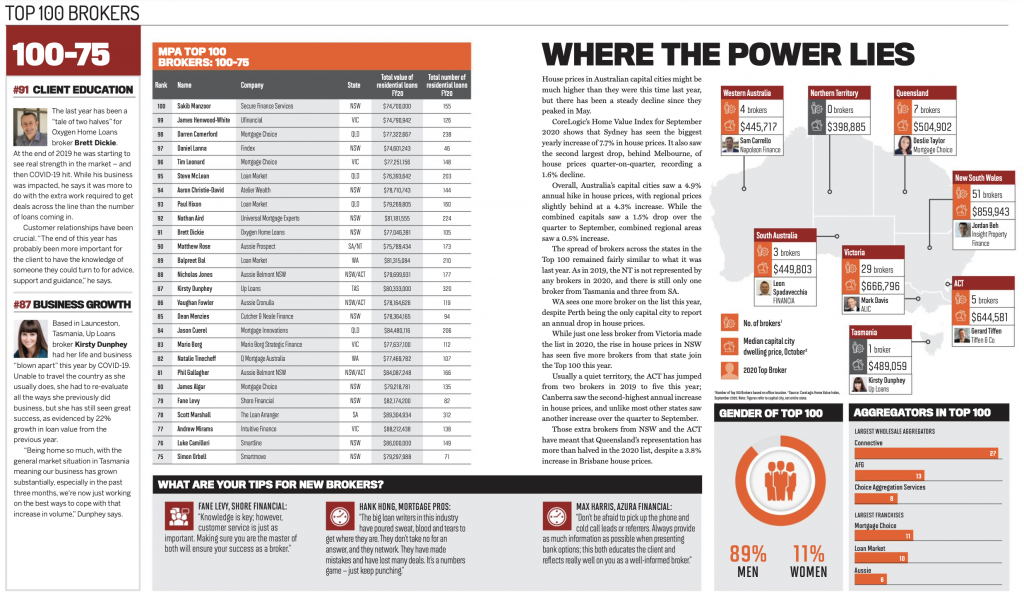 December 8, 2020
Having a strong network is important for all brokers, but for Tasmanian-based broker Kirsty Dunphey, director and broker at Up Loans, it's paramount. In this episode of Elite Broker Podcast, we catch up with Kirsty to discuss the importance of strong professional relationships in delivering a successful brokerage and leapfrogging over potential challenges.
September 20, 2020.
When it comes to embracing technology, the mortgage and property industries are at the forefront of an entire new way of doing business. "Who'd have known how much more efficient it is to see a client via Zoom? And to be able to do it in Ugg boots? A revelation! Why didn't I do this earlier? No idea".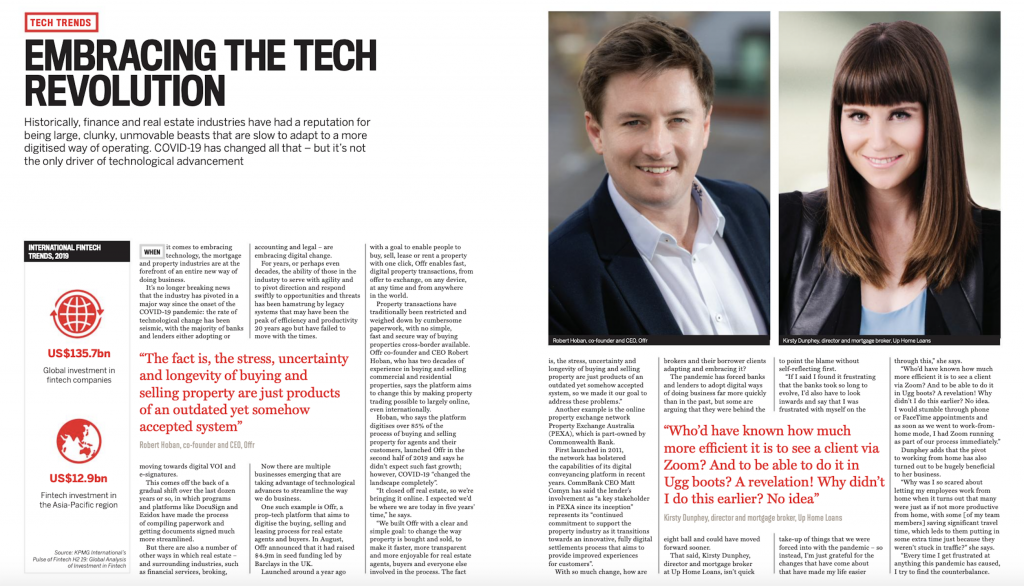 July 20, 2020.
The overwhelming kindness of the broker community was the biggest surprise for Kirsty entering the industry. 'People aren't as cut-throat as I was used to in real estate. The broker in another state is there to commiserate with you when you've had a tough day, and your closest broker down the road is still a mate and doesn't see themselves as your competitor. If you have a question, they'll answer it kindly and helpfully. Broking is a very, very welcoming and friendly industry'.
July 13, 2020.
Picture a finance broker and it's probably a bloke in a grey suit, right? What you should be picturing is a group of dynamic women who wear their hearts on their sleeves. Up Loans are different in every way and so is their shopfront on Brisbane Street, with cozy meeting spaces designed for comfort and privacy. They have a sideline in dispelling myths too. Not many people know brokers are paid by the lender, not the client. 'People still think they need to pay us, it's a conversation we have constantly,' says Carrie.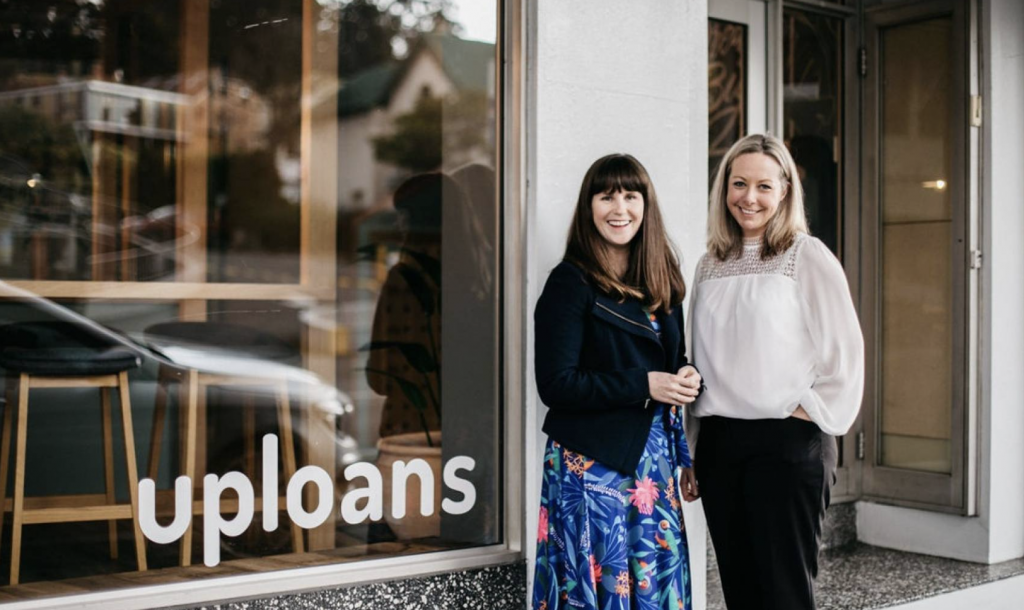 May 12, 2020.
Finance is a big part of real estate, but it's often not an agent's speciality. Kirsty Dunphey explains why having a trusted mortgage broker on speed dial can be a good thing. Establishing a good relationship, built on trust and understanding, can make a real estate agent look like a superstar in the eyes of their buyers and their vendors.
April 15, 2020.
For Kirsty Dunphey, it's not the big dollar deals that add the most value to her experience as a mortgage broker. Instead, says the co-founder of Up Loans in Launceston, being able to assist customers who need her help the most is what has given her lasting job satisfaction – even if it didn't add much to her bottom line.
April 9, 2020.
Kirsty Dunphey has worn many hats in her time. Property investor, real estate agent, property manager, author and mum are just a few roles she has excelled in since she started her working life at the age of 15. About six years ago, the Tassie based professional moved from property management into mortgage broking, and never looked back; making it into MPA's Top 100 for 2019 with of a total value of $65,751,000.
February 11, 2020.
Up Loans co-founder and mortgage broker Kirsty Dunphey reveals her biggest inspirations. From her segue into broking from property management to co-founding a firm, she says it's all about helping others, having a good mentor, and representation.
November 4, 2018
Judges at the Tasmanian Perpetual Trustees Business Excellence Awards commended Carrie Twine of Up Loans, Launceston on her 'community focus'. Carrie, who started Up Loans in 2014 with business partner Kirsty Dunphey went home with the Young Professional Of The Year award at last Saturday's awards evening. "I'd been living in Vietnam for a while, and when I came home I just wanted to have a job that would make me feel like I was helping people," Carrie said.