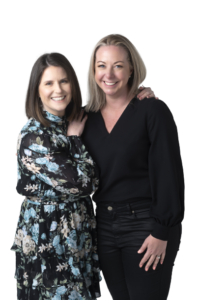 In 2014, Up Loans was born. Born, created, envisaged? We'll let you decide. It's founders Carrie and Kirsty saw a need in the finance space for individuals working together towards a common goal – an uplifting experience for their clients. If you have dreams – whether it be that next purchase, your 5th investment property, your first home, even the new car – we want to help you get there.
---
With over 30 years combined experience in the real estate industry – we know and love property and see it as our job to guide you through the process. We've been fortunate enough to win numerous local and national awards but what we work for every day – is the testimonials of our happy clients. That speaks volumes to us. 
We didn't create Up Loans because Australia needed another mortgage broking firm – there are plenty. What we feel the industry does need is specialists in finance who bring something a little bit different to the table.  We listen to you.  We find the very best products available for you – and we give you options.  We make sure that you are kept in the loop throughout the entire loan application process. We answer your questions and explain all of the aspects of the process simply. We make it as easy as it possibly can be. We find out what is important to you and then – we get to work. 
Why Are You Called Up?
Because that is what we do – we aim to get you moving up in the world!  Houses, mortgages, finance, it can all be a little bit overwhelming and it can seem easier to walk into your bank and get them to sort it out for you. But how do you know that they are providing you with the best product for where you are at right now?  And how do you know that you aren't paying too much?  We compare lenders, products and loan structures for you from a panel of over 30 lenders so that we can find the very best way for you to go forward and UP!
Why Use Up?
This is a question that we get asked often. The answer is easy – we make things easier for you! Our job (and our passion!) is to find the best solutions for you and keep as much money in your pocket as possible. That's it.  We have built strong relationships with our lending partners and with over 30 to choose from, we can find the very best fit for you. 
Quite often, our clients tell us that their mortgage repayments are their biggest household expense.  Our homes are often our biggest asset – so why wouldn't you want to make sure that you have a loan structure that is exactly what you need?  Having the wrong product or structure can cost you thousands.  At Up Loans we find the very best options for you, your family and for your future.
Whether you are buying your first home, wanting to upgrade your home, wishing to move interstate, buy your very first investment property, are wishing to grow your current property portfolio or if you just don't know if your current loan set up is working for you, we can investigate options for you completely obligation free – and at no cost whatsoever to you.
We take all of the hard work out of shopping around – and if you have a preference in lenders then we can see if we can negotiate a better rate, or a better product for you.  We do the leg work, we negotiate for you, we research the very best options for your individual situation and we present to you a range of options that you may not even be aware of.  From rates, flexibility, structure and sourcing different products available, we will help you to make the very best choices for your situation.
We process all of the loan documentation, submit all of your information and documentation to the lender and keep you in the loop throughout the approval process. If you are eligible for the first home owners grant, we will submit this paper work for you also. 
Finally, you do not pay for our service.  Our service is complimentary and we are paid directly by the lender – you will not pay a cent more for your loan than you would if you went to them directly (quite often you'll pay less) – and more importantly you will have a loan that is catered directly to you at the very best interest rate available.
Our Values
Here at Up Loans we revised our values and summarised them as follows.
Our vision statement:
"Creating a secure and uplifting financial future for you and your future generations."
Our purpose statement:
"At Up Loans we educate and support clients on their path to financial possibility and empower them to live their best lives. It's important to us that we fortify our clients against financial stress and hardships by focusing on financial security and success now and for future generations. At Up Loans we change lives through our tailored and personal approach to finance."
Our core values:
Fun
Accountability 
Collaboration 
Thriving 
Integrity 
This is how we want our team and you, our client, to feel in every interaction.
UP LOANS LAUNCESTON PTY LTD  ACN 601 299 067  is a credit representative (465627) of BLSSA Pty Ltd ACN 117 651 760 (Australian Credit Licence 391237).