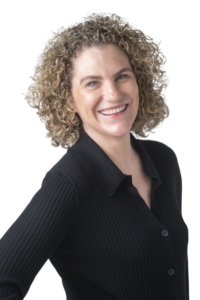 Life before Up
Before embarking on my journey as a broker with Up Loans, I had gained a wealth of experience in the banking industry. For 14 years, I worked at ANZ Bank, starting out in the customer service call center in Melbourne before eventually moving back home to Tasmania and joining the Launceston Branch.
My time at ANZ provided me with a solid foundation in customer service and banking operations, and it was here that I developed a passion for helping customers achieve their financial goals. As a result, I soon moved into Home Lending, where I spent around 8 years working with clients to help them secure the right home loan for their needs.
After gaining a thorough understanding of the mortgage industry, I was eager to broaden my skill set and take on a new challenge. This led me to Small Business Banking, where I spent the next 4 years assisting small business owners and start-ups in obtaining commercial finance.
During my time in Small Business Banking, I gained invaluable experience in assessing risk, analysing financial statements, and negotiating loan terms and options. I worked with a diverse range of clients, including entrepreneurs, small business owners, and franchisees, and was responsible for developing and maintaining strong relationships with key stakeholders.
I decided to pursue a career as a broker with Up Loans, and joined the team to learn the ropes from within with the best gals in the game. I was drawn to the Up Loans commitment to customer service having always heard great things and its focus on using technology to simplify the lending process. I knew most of the team socially and I knew it would be a great fit.
I am passionate about helping clients achieve their financial goals, and I am dedicated to providing them with personalised solutions that meet their unique needs.
Prior to my career in banking, I had a diverse range of jobs. I've been a barista and bartender, I had a small stint working on the Spirit of Tasmania. I started full time work at age 17.
At home, I have a 10-year-old Springer Spaniel, an 8 year old son who constantly amazes me with his curiosity and energy, and my husband. I like to call them my flatmates.
I like cooking, travelling, and spending time at our AirBnB (Parnella Hideaway in Stieglitz). Wine, the occasional margarita and Carrie and I recently took up social netball.
Up Specialties
As a broker at UpLoan, I specialise in a variety of areas, including First Home Buyers, next home buyers, Family security guarantee buyers, investors, bridging finance, small business lending, and applications where there's business lending and home lending needs together.
I understand how daunting it can be to navigate the complex world of home lending, particularly if you're new to the process. That's why I take pride in providing personalized and comprehensive support to all my clients, regardless of their experience or financial situation.
One of the most rewarding aspects of my job is helping clients achieve their dream of home ownership, and there's nothing more exciting than seeing a client get approved for a loan. I am dedicated to making the lending process as smooth and stress-free as possible, and I work tirelessly to ensure that my clients get the best possible outcome for their unique circumstances.
Carly's Property Journey 
My property journey has been a long and exciting one, filled with unexpected twists and turns. My husband and I bought our first home with the intention of flipping it and moving on within 5 years. However, 10 years later, we are still in the final stages of renovations and add-ons. I've heard people refer to it as the "builder's wife life," and I can certainly relate to that!
While we were in the process of buying a block of land, COVID-19 hit, and we decided to use our out clause and step back from the deal. Instead, in 2020, we bought a shack in Stieglitz that we renovated and now rent out on Airbnb. We spend as much time there as possible and enjoy the beautiful scenery and peaceful surroundings.
I have a particular passion for the design and style aspects of renovations, while my big flatmate is more focused on the practical side of things. We have dreams of building our own home one day. We also love the idea of buying more properties to build wealth and create future income.
The future 
As I look to the future, I am excited to continue my journey with Up Loans, where I specialise in such a wide variety of lending options. Going from one lender option to over 30 lender options has been such an eye opener.
At UpLoans, we not only get the job done, but we also have fun – and that's a pun!
Charitable Donation:
Each month the Up Loans team chooses to make a charitable donation based on the number of loan's written and team member contributions. Carly chose:
Starlight Children's Foundation
I am grateful for the opportunity to work with a team that shares my passion for helping clients achieve their property goals, and I look forward to continuing to build my expertise and portfolio in the years to come.
Carly is a credit representative (CR No. 547931) of BLSSA Pty Ltd (Australian Credit License No. 391237)