Kirsty Dunphey, Up Loans Co-Founder
2017, 2018, 2019, 2020 & 2021 Choice Platinum Broker
2019, 2020 & 2021 MPA Top 100 Brokers in Australia
2020 ALI Group VIC/TAS Broker of the Year
2017 Australian Regional Broker of the Year (The Adviser Broking Awards)
2016 & 2017 FBAA Finance Broker of the Year for Tasmania and Victoria
FBAA State Councillor (Tasmania / Victoria)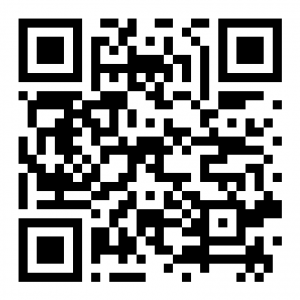 Phone: (03) 6331 5518
Email:  kirsty (at) uploans.com.au 
Scan the QR code to save Kirsty's details to your phone.
Existing clients: Book your annual check in with Kirsty here.
Call or email Kirsty to schedule an initial chat or 15 minute home loan health check.
Life before Up
Kirsty has been involved in property in one way or another for as long as she can remember.  To be fair, it began long before she was old enough to officially work, when she visited investment properties with her parents as a young child to collect the rent (and to view the odd unauthorised pet including a huge python). From there real estate called to her early in her working life at the age of 15, with her first job in a real estate office as a coffee and filing slave (*not her official title). From there Kirsty co-founded her first award winning real estate agency at age 21, published two books, sold real estate agencies, started property management companies and spoke all over the world from Las Vegas to Roma (that's the tiny town in Queensland, sadly not Rome as yet!) Prior to Up Kirsty also embarked upon the adventure of sharing her life with two gorgeous and willful young girls – her daughters born in 2011 and 2013. 
And in 2014 – Kirsty started shedding all her other business ventures to make way for what she believes will be her most exciting incarnation yet – her Up journey. 

Up Specialties 
Every one of the Up team will treat you like a superstar whether you have a $20,000 personal loan you need help with or you're refinancing your multi million dollar property portfolio, but it's funny that certain types of clients seem to be drawn to different team members. 
Kirsty finds most of her time is spent working with investors who want to restructure, refinance or organise a new loan for their next purchase. Being a passionate property investor herself, Kirsty will work in conjunction with your accountant to not only come up with a great solution now, but to continually reassess in future years so that you know your investing needs are being well looked after. 
Kirsty also has a soft spot for first home buyers and buyers who have experienced difficulty in getting finance. She remembers what it was like to make her first purchase and the times when, due to being self employed or having a large portfolio it meant she needed to be creative with finance options. Let Kirsty help guide you to the right lender, the right product and the right circumstances to help make your dreams come true. 

Kirsty's Property Journey 
Kirsty's often said that she doesn't have that many hobbies: tea drinking, travel, photography and property seem to be about it. But when she loves something – my word, she'll throw herself into it. Kirsty sees well thought out and planned investment properties as her plan to future financial comfort. Having been ensconced in the industry so long – it only made sense that this is where her knowledge is and as such, it's where she's devoted much of her time and interest outside of work as well. 
Kirsty Dunphey is a credit representative (465864) of BLSSA Pty Ltd ACN 117 651 760 (Australian Credit Licence 391237).