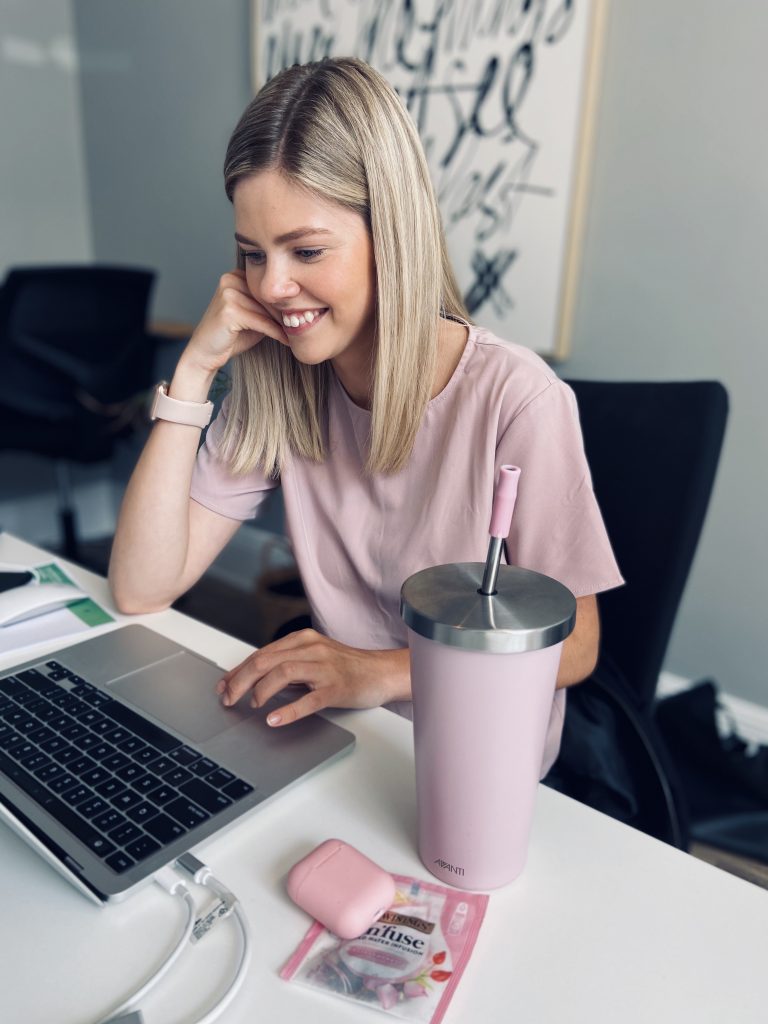 Hi, I'm Ella. One of the major components of my job is to call every lender we're working with every day and chase updates on our active files for Kirsty. Each of our brokers has someone in my role doing just that. Why don't they do it themselves? Well – Kirsty's in with clients most days till 9.30pm and sometimes the wait to get through to a bank is measured in hours not minutes! As such – she has me calling each bank – pushing our files and getting any updates on what the banks may need.
The purpose of this article is to tell you all what happens when we're in with the bank. I've got a unique point of view on this as well. Late 2020 I was fortunate enough to have Up Loans get my first home loan approved – so not only do I help guide all Kirsty's clients through this process – I've been on your end of things too, nervously waiting for bank's updates and questions myself.
So here's the different stages we'll go through on this journey:
Stage 1 – Yay, "We're in with the bank" – Let the fun begin
If we could have your loan processed and approved in a day, we would. But let's be frank, banks aren't as speedy as we'd like them to be. Some banks can be very slow. Depending on your situation, the bank you may have gone with may be fast or the slowest of them all. We are upfront with time frames, but please be aware these may change as banks get higher / lower application flows. So hang on for the ride – I'm going to keep you as informed about the process as we can.
Stage 2 – Documents, and more documents
We know we asked you for a lot of documents at the start of this process. But guess what, sometimes the bank wants more! Please be aware any time a bank asks for extra documents your application will be paused until we provide these. So let's be quick and get them back ASAP so we don't have any delays going forward. Being speedy here helps us help you!
Stage 3 – The waiting game
Many banks work different hours to us, some in all different parts of Australia and some with offshore processing teams in India or other Countries. The majority of our contact with them is over email or my personal favourite… waiting over an hour on hold listening to some throwback tracks from the 90's (bring it on Shania Twain). Don't worry though, we've got your back and we call them daily to make sure your application stays on track. You can expect to get weekly updates from us (depending on your individual application) to let you know how things are going.
Stage 4 – Silly questions 
I know this first hand from experience being on both sides. The bank asks some super silly questions sometimes (like what was that $5.50 you spent on the 15th of January??) and it can be quite frustrating – less so if you expect it up front – so be forewarned. However, again, every time we answer the bank's questions your application timeframe may change. Please be patient with us as we do everything to get your approval through and keep you Up to date throughout the process.
Stage 5 – The wait is over, you're approved!
When we know, you'll know, and it's the happiest call we get to make. (In the office a gong rings, we all cheer, for some deals a cork may pop – it's pretty exciting and we can't wait to do that for you too!)
If you need me at all through the process – I'm here (probably waiting on hold grooving out to Like a Drum by Guy Sebastian). Please let us know how we can help.
Kind regards,
Your trusted personal bank chasing assistant,
Ella